2 Bags of Morning Man Monthly
Clean Caffeine Super Supplement
2 Bags of Morning Man Monthly
Regular price

List Price:

$199.90

Sale price

$129.90

You save: $

70.00

(35%)

Unit price

per
🥄 30 Servings

💪 30 Manly Days
15% off all subscriptions
Free Shipping over $99
365 Day Money Back Guarantee
FREE SHIPPING!

➕ Packed with 43 REAL foods - like main lining vegetables from mother nature herself

➕
Natural Rocket Fuel
- 1 scoop in the morning delivers the greens your body needs + the caffeine your brain craves (95 mg = cup of joe, no crash later)
➕
Hand forged for men, from men
- energy, stamina & strength to crush it all day long
---------------------------------------------
Suggested Use
1 or 2 scoops in the morning, daily. Refrigerate after opening and use within 90 days.
Product Facts
Serving Size: 1 scoop # of Servings: 30
INSERT SUPPLEMENT

Dietary Restrictions
Gluten Free, Grain Free, Dairy Free, Soy Free, Nut Free, Keto Friendly, Paleo Friendly... and Wife Friendly *Contains Glucosamine, which may be derived from the shells of shellfish.
Don't Take It From Us
Hundreds Of 5 Star Reviews
From Trustworthy Men Just Like You
Women love Morning man greens too!
Love, love, love morning man greens! Bought for hubby, he loves it too! Great taste, great natural energy for the day!
This 58 year old female gives a thumbs up 👍
Pleasantly surprised
At first I was hesitant as there are a lot of greens out there and the price caught me off guard but with a money back guarantee I thought why not. I'm glad I did as my mornings have never been the same. After a week I noticed more energy and other benefits including less gas and my bowel movements have been a dream. Give it a try you have everything to gain and nothing to lose.
Good stuff
Drink it every morning keeps me awake and alert all day with no crash.
Your product
It takes a lot to get me going so I'm still figuring out measurements and times in doing so but I do like it's no jitter through my daily activities
Thanks Shane
Its okay,
Been on it for a few weeks, haven't noticed anything different beside caffeine jitters.
Great stuff!
I was skeptical, but it lives up to its reputation! I feel much better and know I am getting my vegetables in every day now. Will continue to order then monthly.
TASTE REALLY GOOD but EXPENSIVE!!!!!
I really like it! It is just too expensive. It taste great and makes me feel amazing!
Morning Man Greens
This is the best tasting green drink I have ever tried. It tastes like a glass of sweet tea. Gets me going before my morning workout
Still to early to tell
I've only been taking the last two mornings but I do have a little more energy. The taste is not terrible little better this morning than yesterday it's sweeter than I thought it would be. could have been a little more manly spice it up a little lol.
But really it's too early for a review. That's why I gave three stars maybe I can come back and update it in a couple weeks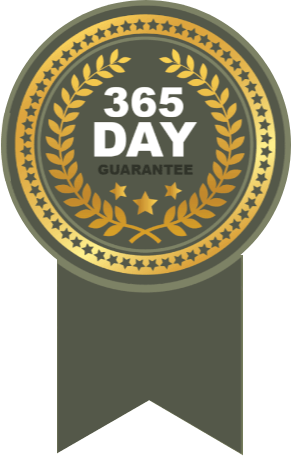 365 day guarantee
---
From one man to another, we want to make sure you love your Morning Man Greens. So we're going to offer you a 365-Day MAN OF OUR WORD Guarantee.

Where in a world where a man's word is bond, we will give you your money back if you want it back. That's our guarantee for 365 days.

If you try it out, hate the taste, don't feel anything, don't like the bag, hate the marketing, or just realize that money is tight and you made a mistake, email us at manly@morningman.org and we got you.

If we don't honor this, then we're breaking our word (which ain't happening).

So rest assured that whatever reason you want a refund, we'll take good care of you. Just do us a favor, don't be a douche troll and buy a large quantity knowing that you're going to refund and take advantage of this guarantee. Karma is real and no one likes you.
THE MORNING MAN CREDO
(THE SWORD WE LIVE AND DIE BY)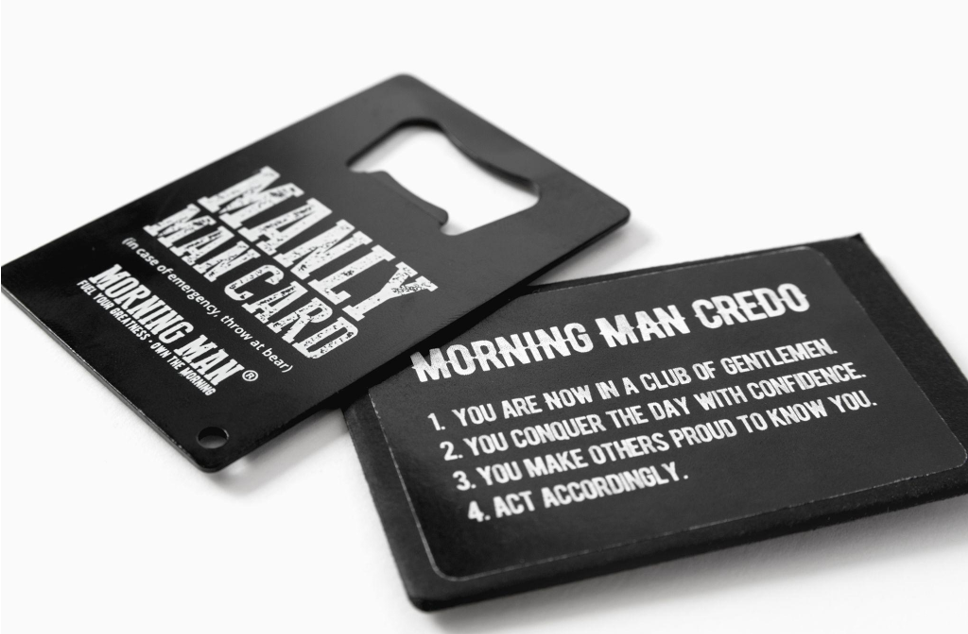 Don't let the outlandish marketing fool you, Morning Man is truly intended to help men live longer, healthier lives in order to be better at work, at home, and in their communities.

We live this, we advocate this, and (even if you don't join us) we
expect you to adopt these principles to be better fathers, brothers, and sons for those you impact in your life.
You are now in a club of gentlemen
You conquer the day with confidence
You make others proud to know you
Act accordingly

You up for the challenge, sir?
Choosing a selection results in a full page refresh.
Join The Club, And Get $10 Off Your First Order!
Everyone deserves Relief. We'd love to help you find yours! Join the Relief Labs community and get $10 off your order.
Back In Stock Notification