The Man Can Container
STORE & PROTECT YOUR GREENS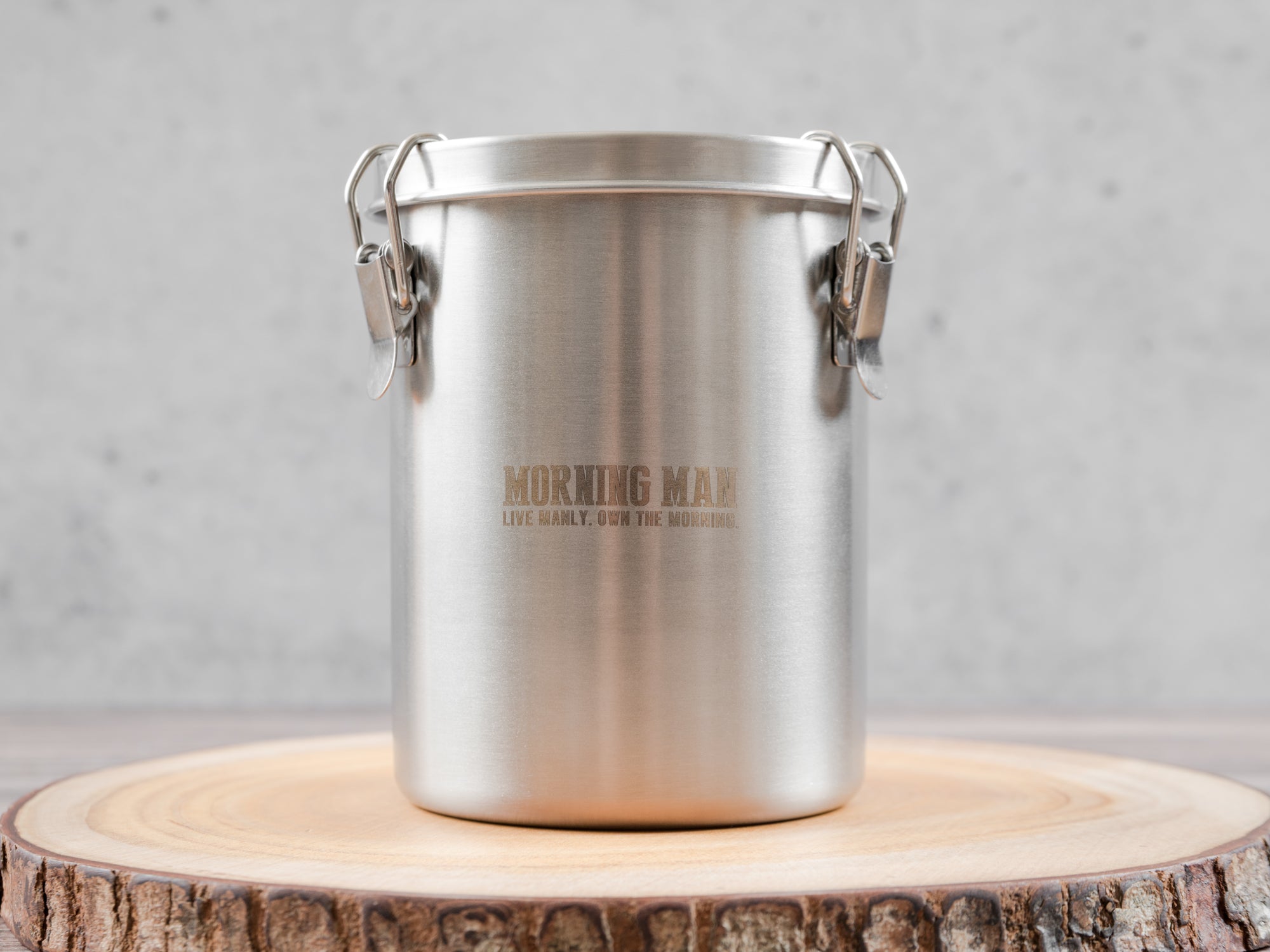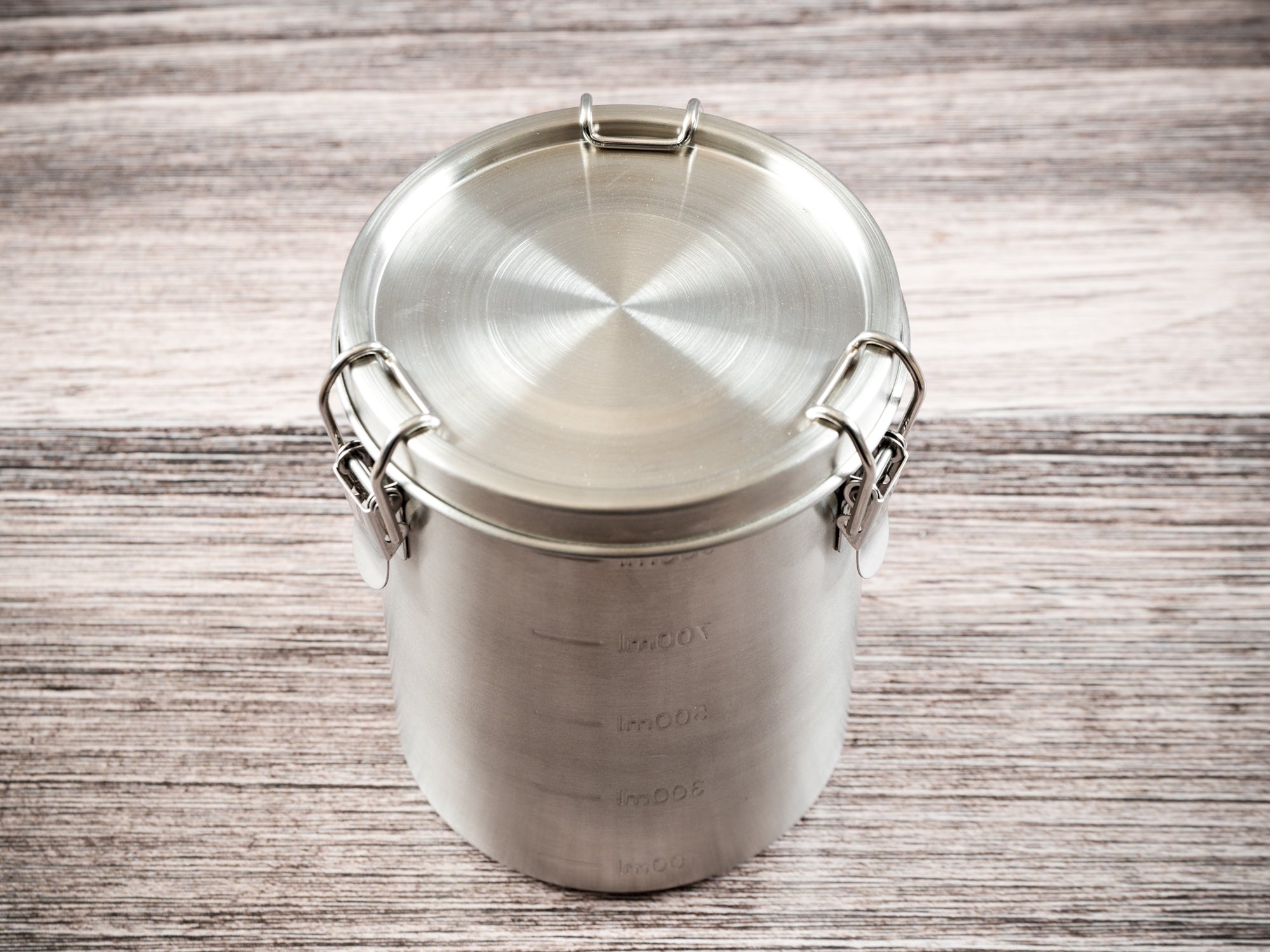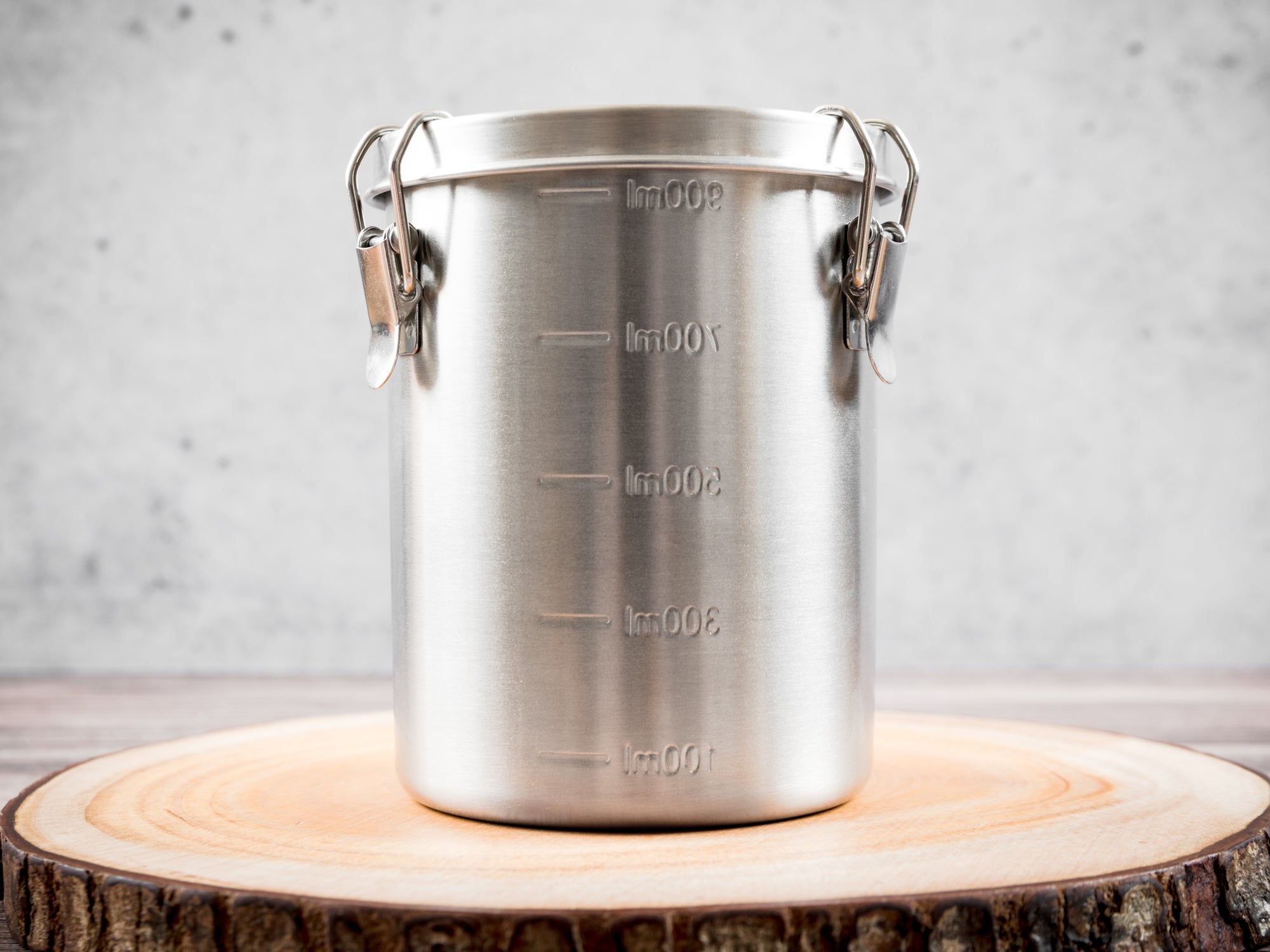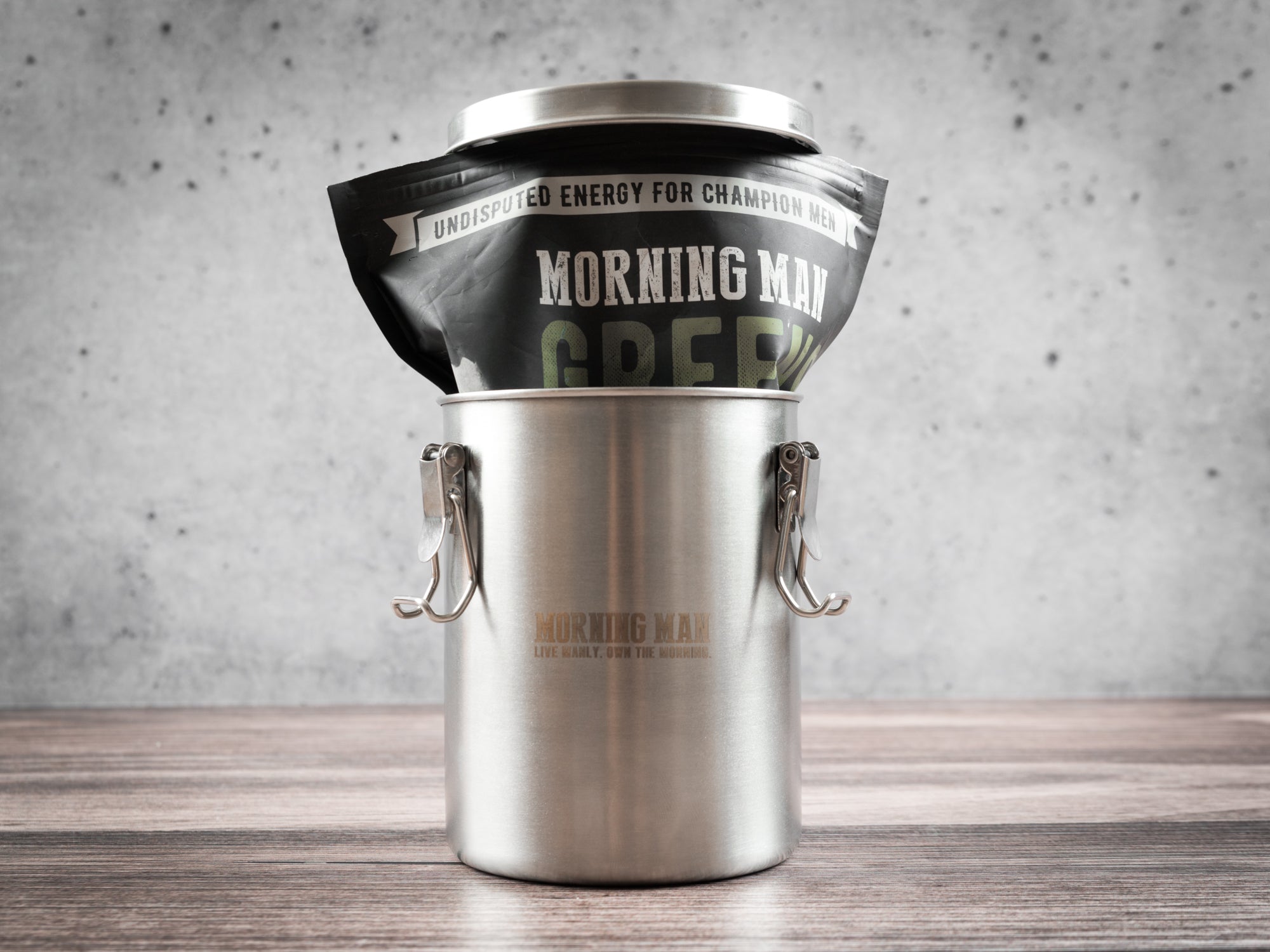 Regular price

List Price:

$29.95

Sale price

$24.00

You save: $

5.95

(20%)

Unit price

per
🛢️ 1 Container

💪 Secure forever
15% off all subscriptions
Free Shipping over $99
365 Day Money Back Guarantee
Our fathers and grandfathers looked to U.S. Military issue Mermite containers to help keep their food fresh and protected no matter what battle they were in. 
Like them, we understand the importance of protecting priceless cargo so that it's fresh on demand when you need it most. So today, in honor of the great men that came before us, you too can protect your Morning Man Greens with the most durable, reliable air-tight container — The Limited Edition Man Can Container. 

Fits an entire bag with ease, and ensures freshness and...
Don't Take It From Us
The Results Speak For Themselves
It's the shiznic
Keeps me going hard all day
Green Means Go!
I've tried greens before but none have tasted this good or made me feel this good on the go! I actually had to hide them from the wife. Now she says if I don't give her any, she ain't giving me any. So I'm sharing
Dopest dope I've ever smoked
First thing I do in the morning is put down a glorious green cup o greens. Feel energized and able to take on the day. I don't feel as tired as I used to be putting down 8 cups of coffee. I can run medical calls and fight structure fires on this. It's amazing.
Morning routine
This product is great. I use it daily and can tell a huge difference.
I'm glad I bought this.
I'm just one week in, so I'm not clear on the health impact yet. But I've been drinking this every morning and I haven't bought an energy drink since I've started. I used to drink one, if not two, everyday.
Morning Man Greens
Great shit been drinking it every morning for quite sometime know love the taste beats drinking coffee or soda so I'm going to keep after it
Something New
I've tried other herbal drinks only to toss them out after the oder and flavor were unbearable. Morning Man is nothing like them. The flavor is great and there is little to no oder. Awesome results so far. I'll have more info once I've completed my first month.
It's like meth, but legal and it's good for you!
Quit a two energy drink a day habit after starting on MMG. Was concerned about the taste but I've grown to enjoy it. I look forward to that being a part of my morning now. The days I don't drink it which are few and far between, it's noticeable. I'm a fan and loyal customer!
Finally, the tea flavor
I bought this product almost a year ago I believe, I'll never forget laughing because someone said it tasted like tea. I literally thought, WTF is wrong with you? The more I drink it, the more I started to develop the flavor of sweet tea lol. Now I just laugh when I think about it. I stopped buying the product, not for any negative reason but I did stop. I decided to try purchasing again and see what I thought. I naturally have massive amounts of energy throughout the day in my job, I do not know yet just how this affects me but I'm still playing with it and holding out to see.
I don't have anything negative to say about the product.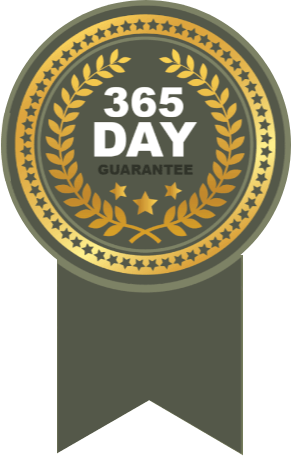 365 day guarantee
---
From one man to another, we want to make sure you love your Morning Man Greens. So we're going to offer you a 365-Day MAN OF OUR WORD Guarantee.
Where in a world where a man's word is bond, we will give you your money back if you want it back. That's our guarantee for 365 days.
If you try it out, hate the taste, don't feel anything, don't like the bag, hate the marketing, or just realize that money is tight and you made a mistake, email us at manly@morningman.org and we got you.
If we don't honor this, then we're breaking our word (which ain't happening).
So rest assured that whatever reason you want a refund, we'll take good care of you. Just do us a favor, don't be a douche troll and buy a large quantity knowing that you're going to refund and take advantage of this guarantee. Karma is real and no one likes you.
THE MORNING MAN CREDO
(THE SWORD WE LIVE AND DIE BY)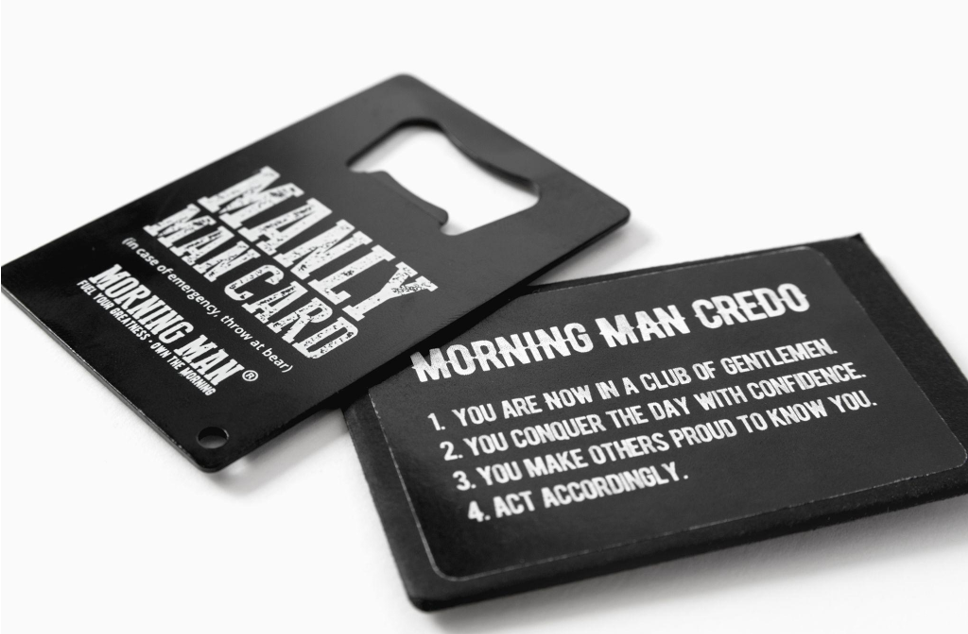 Don't let the outlandish marketing fool you, Morning Man is truly intended to help men live longer, healthier lives in order to be better at work, at home, and in their communities.

We live this, we advocate this, and (even if you don't join us) we
expect you to adopt these principles to be better fathers, brothers, and sons for those you impact in your life.
You are now in a club of gentlemen
You conquer the day with confidence
You make others proud to know you
Act accordingly

You up for the challenge, sir?
Frequently Asked Questions
You don't. But it would be a lot cooler if you did.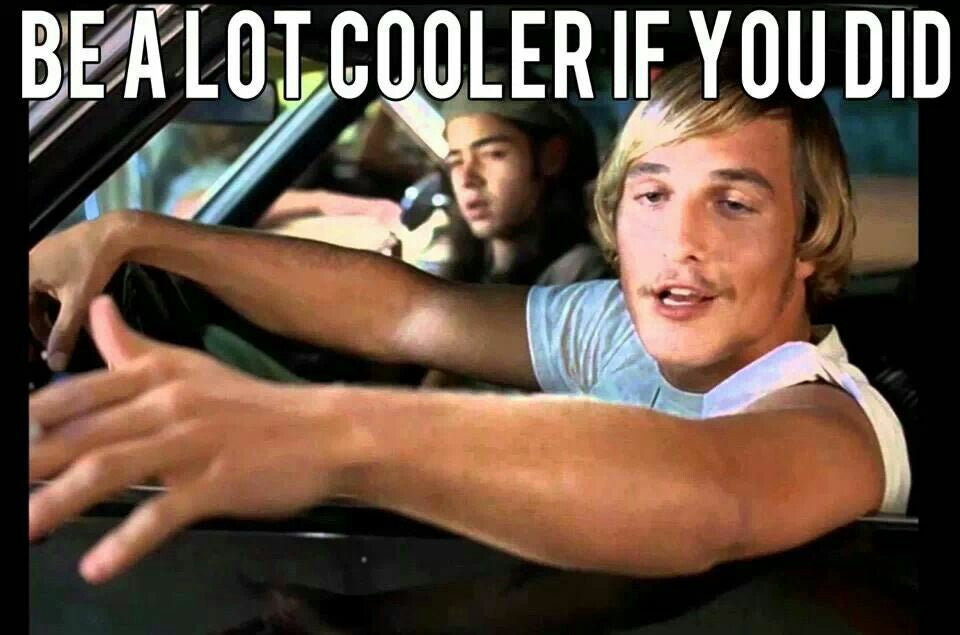 Of course! But the ladies love a little civility. Plus, it looks a little like a weapon, which is awesome.
I mean, look at it! It may as well have a naked genie that pops out and asks Daddy if she can grant his wishes while cleaning the armory and making an omelet.