Morning Man BOOST
Clean Caffeine Super Supplement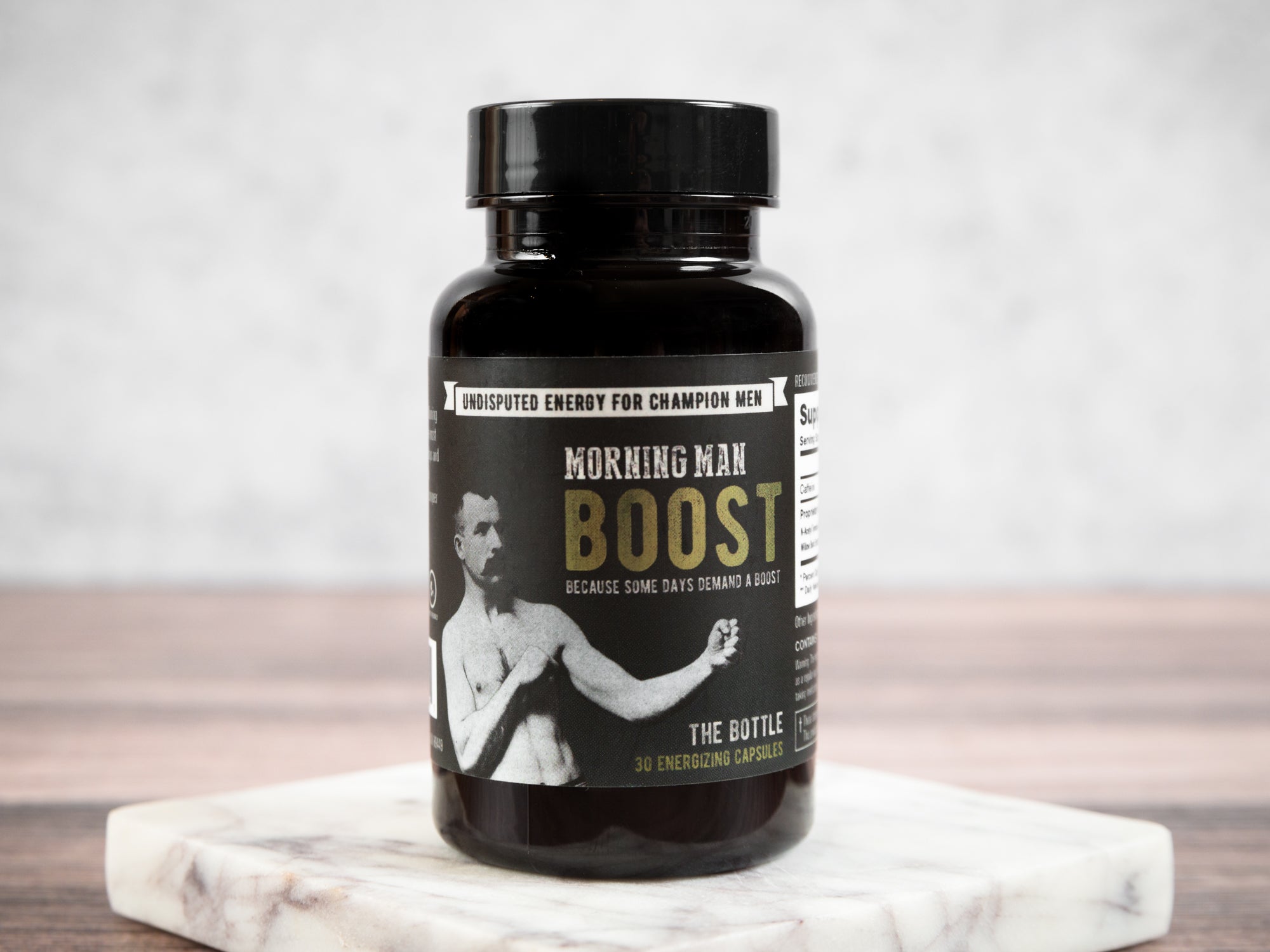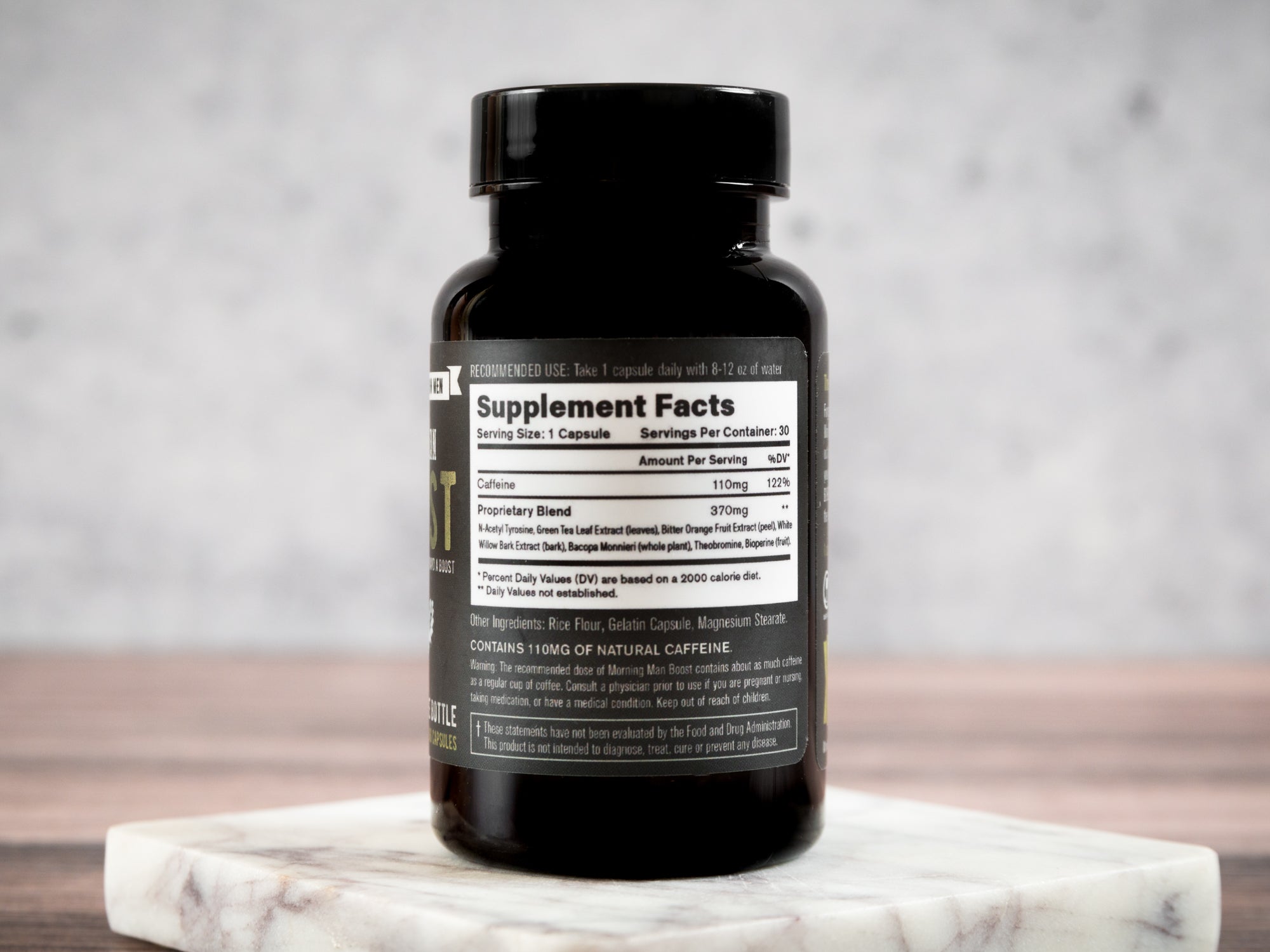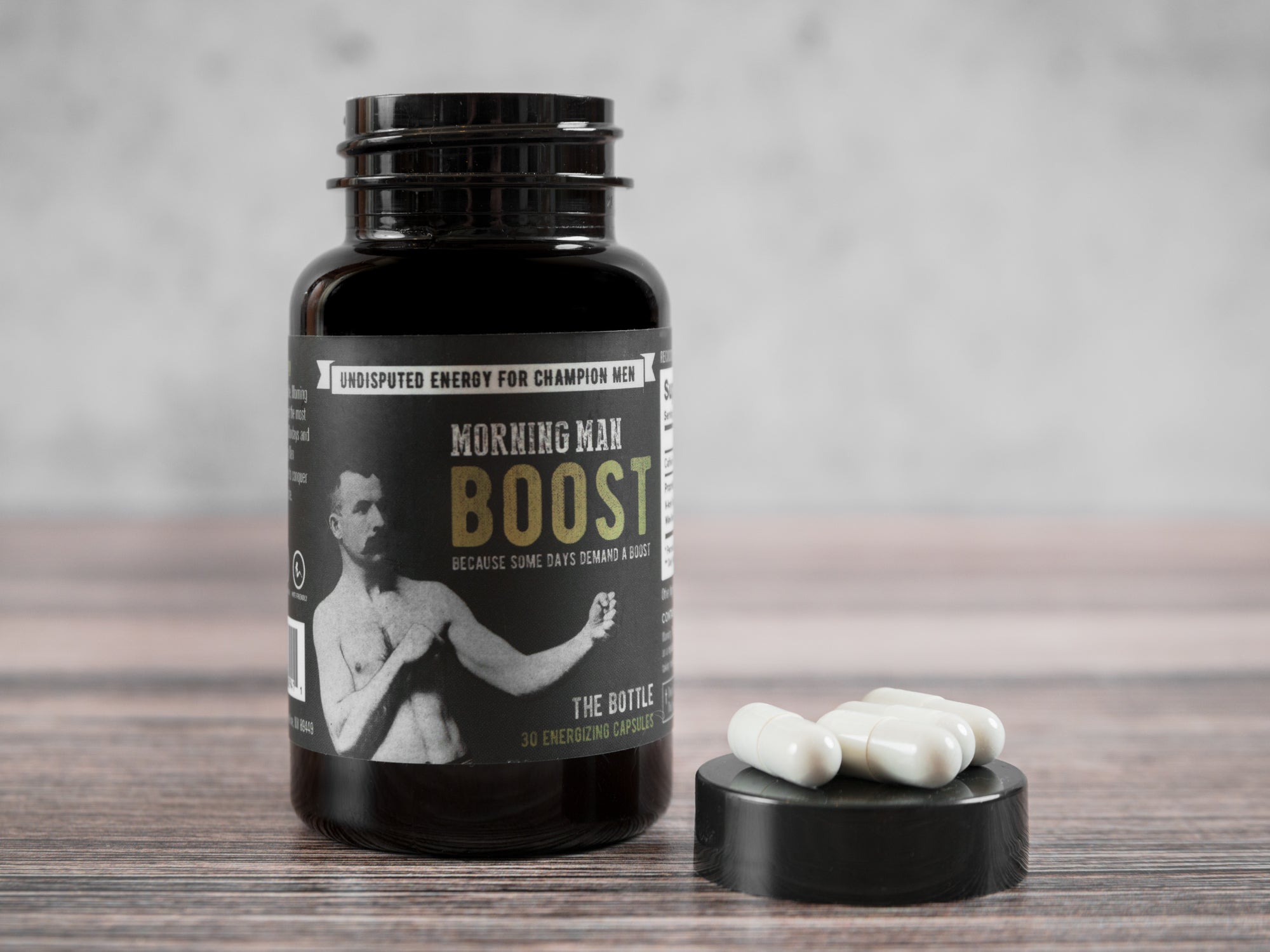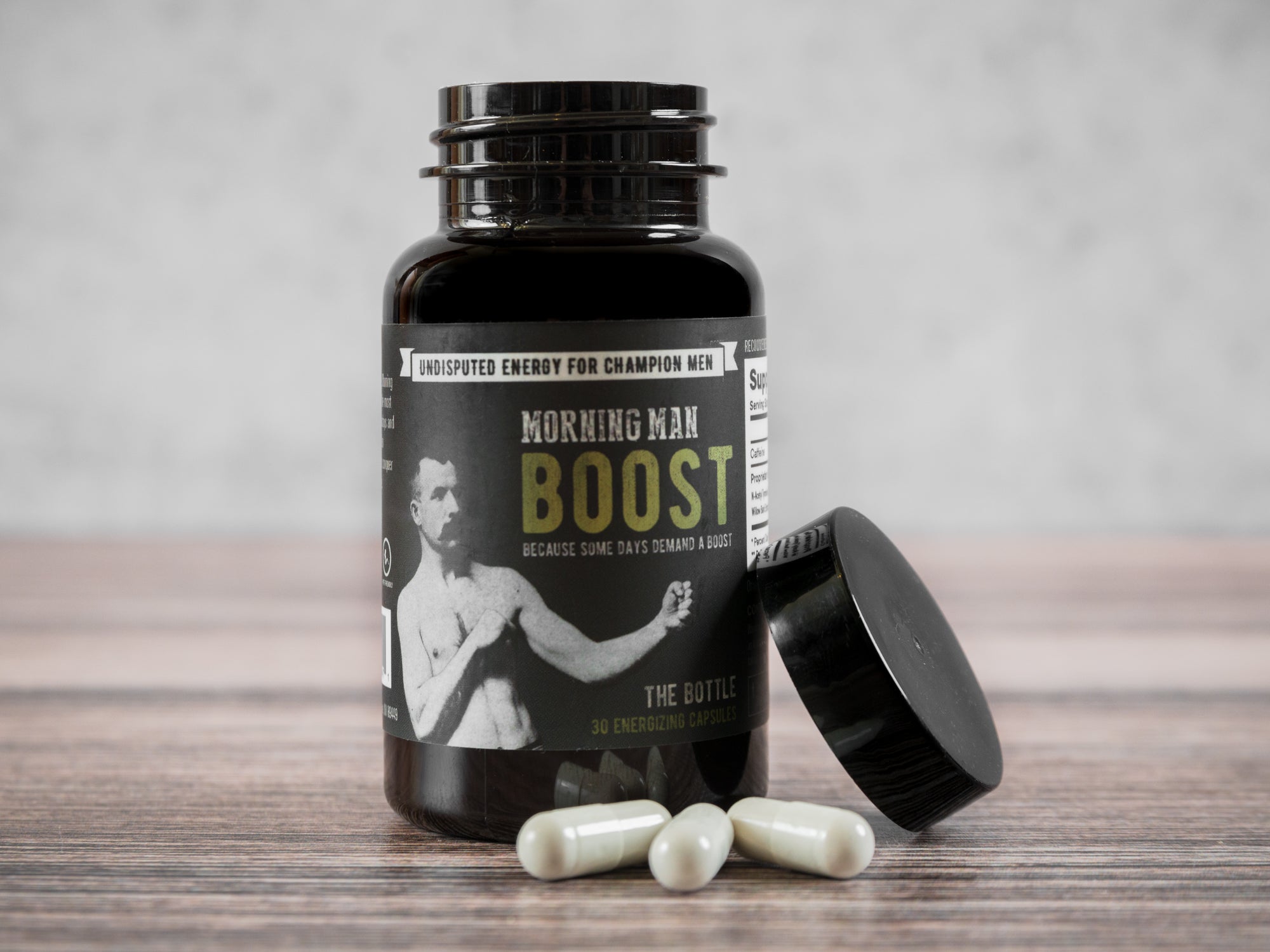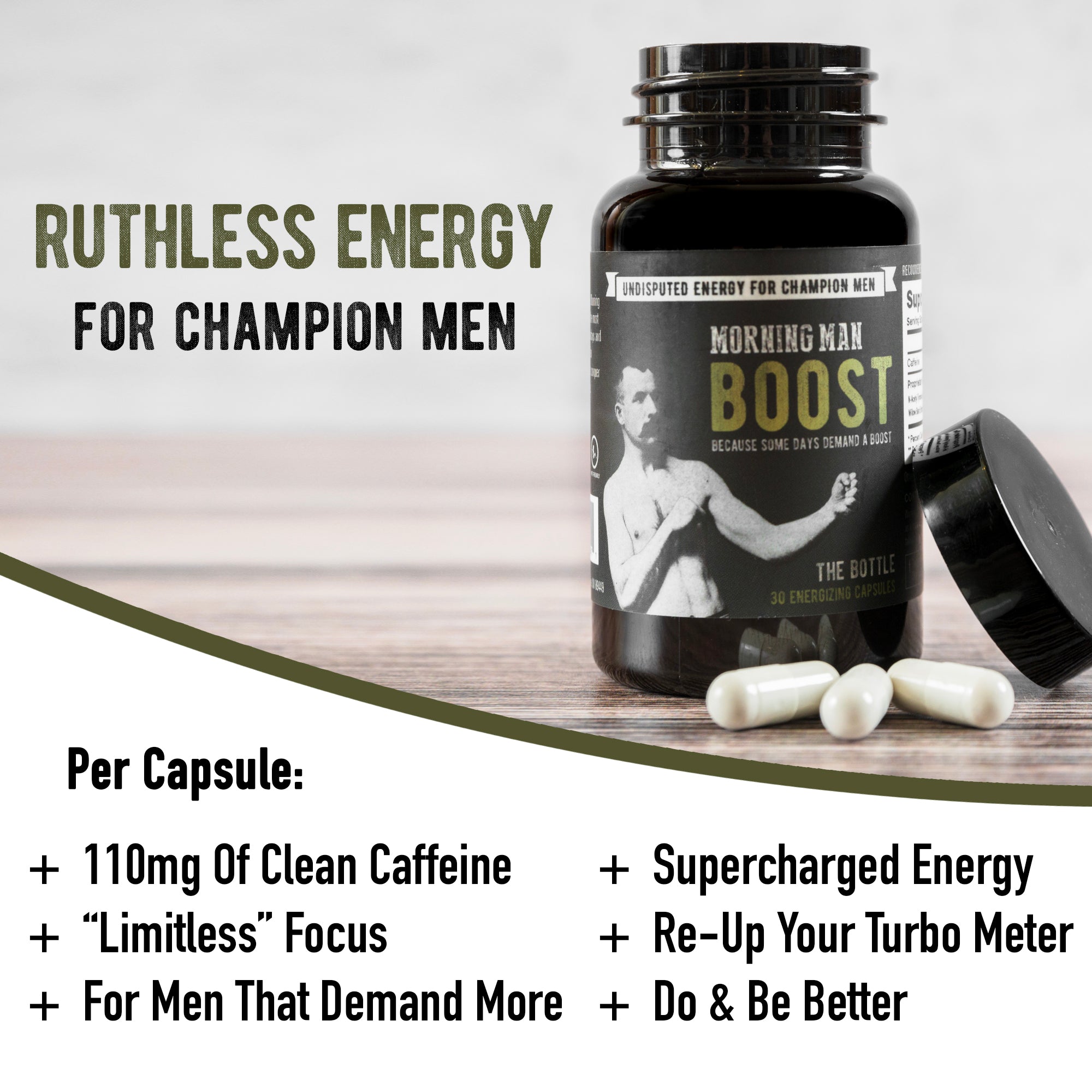 Regular price

List Price:

$34.95

Sale price

$29.95

You save: $

5.00

(14%)

Unit price

per
💊 30 capsules

💪 30 manly days
Free Shipping over $99
365 Day Money Back Guarantee
When Mondays drag on till Thursday… Morning Man BOOST is the quick pick-me-up you need to power through (even the most BS of days) with ease.
With 110 mg of clean caffeine (green tea extract), Morning Man BOOST is the super supplement specifically designed for the brutes that demand more from their day and take no prisoners doing so.†
Product Highlights
➕ Clean Caffeine Kick On The Go - toss this bottle of clean caffeine greatness in the car or in your bag to keep you going all day long
➕ Better Than The 5-Hr Baby Shots - Just one capsule gives you the energy you need, without the crash or terrible taste
➕ Hand forged for men, from men - energy, stamina & strength to crush it all day long.
Suggested Use
Take 1 capsule with 8-12 oz of water
Product Facts
Serving Size: 1
# of Servings: 30
# of Capsules: 30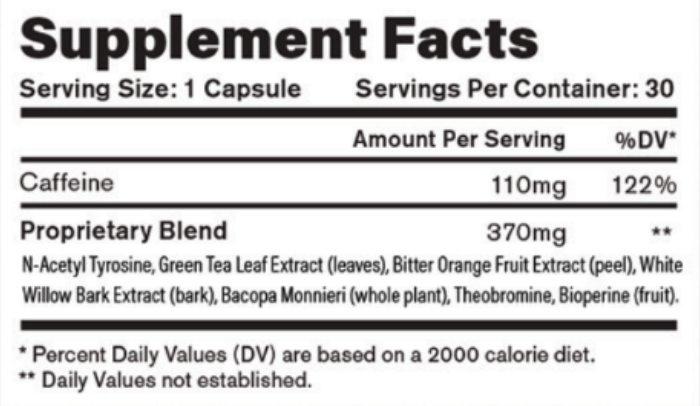 Don't Take It From Us
The Results Speak For Themselves
ALL GOOD !
Hello!
Everything is perfect.
Two scoops in the morning!
I will be ordering more.
Cheers!
Disney tired ….. not with this!!!!!
We recently went to Disney and universal for 7 days!!!! 5 days of parks with 1 rest day…… out of the 6 adults and 6 kids, I was the only one one flying high on the last park day with the kids and the only one on the trip back home. If you don't want to be Disney tired, then get on the morning man train!!!!!
Product is WORTH IT!
Been using it for months now, it's a little pricey but this stuff is awesome & well worth it!!
Good stuff wish it was a little cheaper but it is what it is.
Simply The Best!
Morning Man Boost works great as an alternative to your typical cup of coffee! I am actually less jittery taking Morning Man Boost than when I have one of those expensive chain-retail store latte's - which is also awesome given this current era of inflation! They don't have any taste, which is exactly what you want when you're swallowing a pill. Also, Boost delivers the energy and alertness that I have been looking for, without causing any stomach problems (which is why I quit drinking coffee to begin with.) Morning Man Boost seems to last all day, so I find that I only need to take one pill in the late morning to carry me through the rest of the day. Finally, I find there are no late-afternoon crashes!
I highly recommend this product - Check It Out! You won't regret it!
The perfect afternoon...well...Boost
This might sound like that Morpheus moment, you know the one, where I tell you liberation is found in this one pill. Well, this little pill might not offer total liberation but it does offer that desired energy spike (for all us old schoolers, think Popeye) for the afternoon. My afternoons and evenings are pretty packed, and Boost as been a welcome addition to helping out. Best of all can say, no jitters and no issues getting to sleep at night from the the fear of being overcaffeinated.
Morning Man Boost packs a punch 👊
I've tried just about every caffeinated product on the shelf and Boost works quickly. Super clean feeling, I'm guessing because it's natural. And no jitters, just the right amount. I recommend one with a scoop of their Morning Man Greens powder!!
Boost!
Every man needs a boost once in awhile! And boy howdy do the fine folks at Morning Man Greens deliver! Now if you are sensitive to caffeine I will say this stuff may be a bit much, but if you like feeling like the Energizer bunny this is the stuff for you! The only downside I experienced was a little heartburn.
100% NATURAL INGREDIENTS
SIMPLE INGREDIENTS FOR BIG RESULTS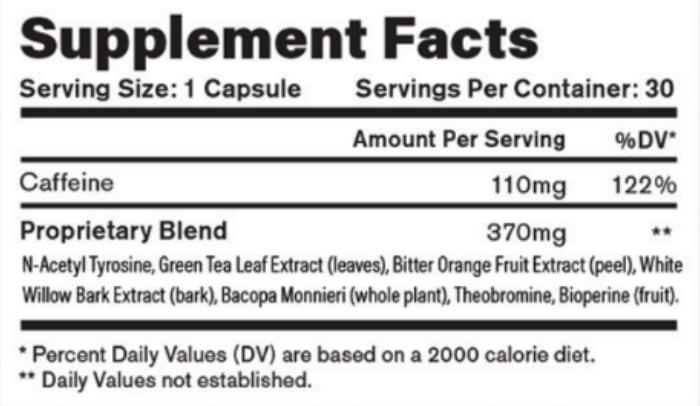 "Clean" Caffeine
---
WTF is "Clean" Caffeine? Well, this is how we distinguish our supplement from all other caffeine pills on the market. Our primary ingredient is Green tea leaf extract, which is derived from the leaves of the Camellia sinensis plant. Not only is this the main source for green, black, and oolong teas, it has been shown to boost energy levels, enhance cognitive function, and improve athletic performance, without the typical crash of "lesser" caffeine sources.

Not only that, but green tea leaf extract is also rich in antioxidants called catechins, which have been linked to a variety of health benefits. Yeah, you should google it.
THE QUICK RUSH OF CAFFEINE THAT REAL MEN DESERVE TO
CONQUER LIFE'S CURVEBALLS WITH EASE
(HERE'S JUST A FEW THAT COME TO MIND)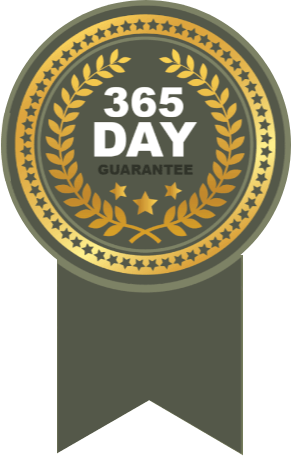 365 day guarantee
---
From one man to another, we want to make sure you love your Morning Man Greens. So we're going to offer you a 365-Day MAN OF OUR WORD Guarantee.
Where in a world where a man's word is bond, we will give you your money back if you want it back. That's our guarantee for 365 days.
If you try it out, hate the taste, don't feel anything, don't like the bag, hate the marketing, or just realize that money is tight and you made a mistake, email us at manly@morningman.org and we got you.
If we don't honor this, then we're breaking our word (which ain't happening).
So rest assured that whatever reason you want a refund, we'll take good care of you. Just do us a favor, don't be a douche troll and buy a large quantity knowing that you're going to refund and take advantage of this guarantee. Karma is real and no one likes you.
THE MORNING MAN CREDO
(THE SWORD WE LIVE AND DIE BY)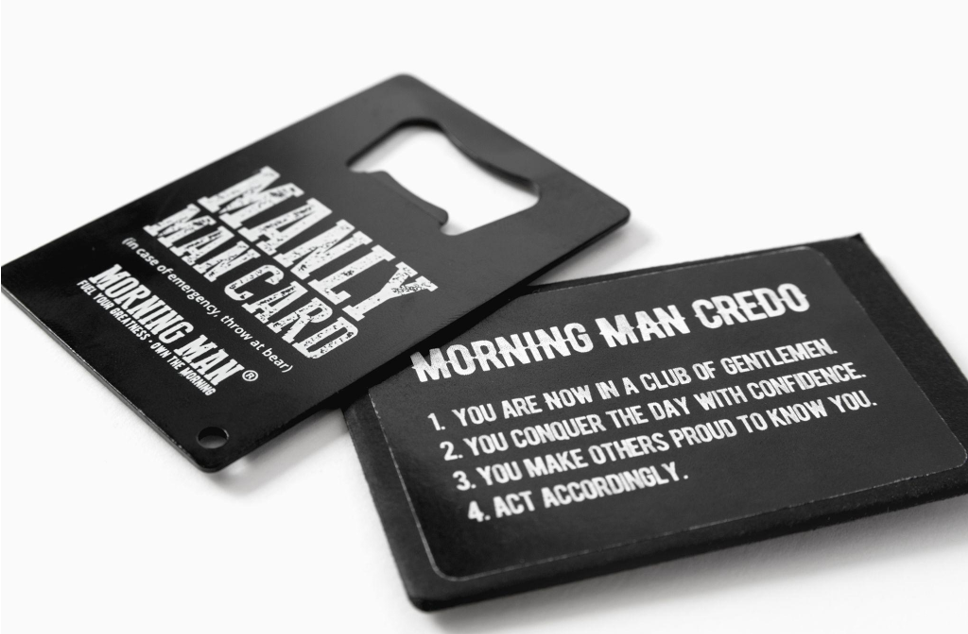 Don't let the outlandish marketing fool you, Morning Man is truly intended to help men live longer, healthier lives in order to be better at work, at home, and in their communities.

We live this, we advocate this, and (even if you don't join us) we
expect you to adopt these principles to be better fathers, brothers, and sons for those you impact in your life.
You are now in a club of gentlemen
You conquer the day with confidence
You make others proud to know you
Act accordingly

You up for the challenge, sir?
Frequently Asked Questions
There is nothing normal about us. See our social media for examples.
If caffeine is the genitals of the energy drink world, clean caffeine is like yours before your first deployment, devil dog. Pure and untainted. But seriously, it's caffeine extracted from green tea instead of being created by Doc Brown and Rick.
When you feel like focusing and treating the rest of your day like you treat your buddy that still drinks Sanka. Own that MFer.
You, ya freaking monster. Like Toretto hitting the nitrous button to finish the race.
All of the energy with none of the bullsh*t. Nobody looks cool carrying around a can of hyped-up sodie-water.
Help? Hell, brother. This was MADE for you. It's exactly that 2nd and 3rd wind you're looking for.
Start with one. If you feel like the jump to lightspeed isn't enough, you can try 2.
110 mg. 1 mg less than Red Bull, 24 mg more than Monster, and 15 mg more than coffee.
It's caffeine, bro. Use responsibly. And if you're pregnant, steer clear and perhaps place a call to Ripley's.
Everything. Be alert and awake when you need it most! You won't miss that left turn at Albuquerque. You won't need that nap in the stall at work. You'll be alert for the last meeting. Get that late shift done without ruining your chicklets and your health.
Children, your pregnant wife, your Malinois, robots, your brand new Mogwai.
365-day Man-Of-Our-Word Guarantee – If you try it out, hate it, have too much confidence, can't open the bottle, or it makes you far too awesome for today's world, then just email us and we'll toss your money right back. No questions asked.